We'd like to

THANK ALL OF YOU

who visited the store during our Polish Pottery event! It was a wonderful time, of course, with the sale, the delicious food, and our Polish Dancers. We can hardly wait until next year!

UPCOMING CLASSES & EVENTS

Now that we're heading into the back-to-school season, you might want to take a look at the great events we have coming up. We have a few classes that still have an opening or two, and a few more free events.

MAKING A DIFFERENCE OPPORTUNITY

I know it seems like the holiday season is a long ways off, but it will soon be sneaking up on us - as it always does. In the meantime, we need your help with something. Last Christmas, we had a theme of giving back and many of your purchases helped people all over the world. This season, we'd like to do something similar, but we'd like to keep it a little more local.

We're looking for some unique, grassroots charities that you think could use a little help!

For example, we have a friend of a friend who has been involved in a great charity that goes to downtown Detroit once a week with piles of homemade PBJs to serve at the corner of Martin Luther King, Jr. Blvd and Third in the Cass Corridor. Every Saturday morning, at least 250 people are fed. This is a small part of what they do, but they make a huge difference in a lot of lives.

DO YOU KNOW someone right here in the metro Detroit area who's been quietly making a difference? Please let us know. We'll select a few of them to be our Charities of Choice this holiday season.

Ladies' Night Out --

FREE!

It only happens twice a year, but it's a lot of fun! Gather a group of ladies and come downtown to shop in Milford! We'll be ladling out some delicious samples that night in the store!
Le Creuset Petit Dejeuner -
FREE!
Thursday, October 20th - 12noon - 2 pm with Trish Ranallo of Le Creuset
Sometimes, it can be difficult to get into Trish's classes, so we're offering this great, FREE, lunch & learn demo while we've got her in town. Petit Dejeuner means 'little breakfast' and we'll be showing some wonderful brunch ideas prepared in Le Creuset's fabulous French cookware. We're still putting together the details but we'd like it to be a fun afternoon with door prizes, recipe giveaways, and more -- maybe even a 'secret sale' that we normally don't offer on some Le Creuset pieces.
Asian Braise - $40 -

Spots Filling Fast!
Thursday, October 20th - 7-9pm with Trish Ranallo of Le Creuset
Everything Asian in your favorite French Pot! We'll start with the basics of braising; times, temperatures, and when to use braising as opposed to other cooking methods. We always enjoy Trish coming for a visit. This is a wonderful menu, inspired by flavors from halfway around the world.

Hoisin/Sesame Chicken Wings - No need for a fryer, you can roast these in the oven!
Asian Braised Pork Shoulder - garlic, ginger, and soy begin the parade of flavors and are soon joined by all their friends to create a lovely pot liquor in which to braise the pork. The tender pork will ultimately be served with a sticky, slightly sweet sauce, made from the braising liquid.
Braised Baby Bok Choy - a buttery braise, flavored with sesame.
Asian Slaw - a little fruity, very crunchy, colorful and fresh.
Vegetable Lo- Mein - chinese egg noodles, mushrooms, scallions, and traditional seasonings. From the continent that brought us noodles in the first place.
We'll top the meal off with a beautiful Gingered Shortbread Cookie, with a lemony frosting, served with a little scoop of citrusy sorbet and crystalized ginger.
Be Sharp - A Hands-On Knife Class - $25 -

Some spots still available!
Saturday, October 22nd -- 9-11 am with Ed Bartush of Wusthof
If you spend much time in the kitchen, why not improve your skills? Learn the proper way to hold, use, store and care for your knives. In this hands-
o
n class, you'll learn the do's and don'ts of life with a knife. Each participant will have their own workstation as you slice, chop, and peel your way through class under Ed's expert tutelage. Normally, this class is $40 and we send you home with a bench scraper. Instead, we thought we'd knock the price down this time in order to leave a little money in your pocket so you can consider treating yourself to some Wusthof knives. They've got a wealth of great specials for you to take advantage of.
Stay Sharp - A Knife Sharpening Event -
FREE!
Saturday, October 22nd
Once or twice a year, Ed Bartush graciously joins us to sharpen your knives for free! Bring your knives -- any brand, no serrated, please. In keeping with our knife-day tradition, we'll also have a donation jar for Community Sharing. Our customers are a generous lot and each year, we've been able to help Community Sharing because of customers like you!
The Redneck Laundry, Fine Dining for the Rest of Us!
Some spots available!
Thursday, October 27th - 7 - 9pm with

Chef Steven Grostick

- $45
If you think the last line to the national anthem is, "Gentlemen, start your engines!", you might just be a redneck. If you think loading the dishwasher means getting your wife drunk, you might just be a redneck. If you think the French Laundry is where your do your sheets when your washer is broken, you might just be a redneck. All semi-offensive joking aside, (all in good fun, you know) -- most of you have probably heard of the legendary French Laundry, an exquisite French restaurant in California's wine country. Since most of us won't make that trip any time soon, we thought we'd do a take on some fine-dining classics, served in a more, um, everyman style. Fabulous plates that, while lacking in class, are abundant with flavor. We'll be fixin' to show you how to prepare:
Beef Wellington - no fillet here--we'll use a little sirloin, a little sauteed mushroom and a little twist on the pate' - then wrap it all up in a little pastry purse. Deeeelish!
Lobster Newburgh - Luscious bits of lobster in a creamy sauce on a slightly spicy Old Bay seasoned soda cracker. You'll definitely make these again!
Potatoes Dauphinois - Homemade root vegetable chips with a lovely shmear of cheesy, dauphinois dip. Your taste buds will thank us.
Caviar, Darling - Cowboy caviar, that is. A bit of fresh corn polenta ( a serious step up from the standard variety) topped with a cowboy caviar relish with Steven's exquisite touch. Good with a capital G.
Tarte ta'tin' - a classic French apple upside down dessert, but . . . since the average household lacks the proper vessel for this treasure, we'll be doing it hillbilly style, cooked individually in a tin can.
Acorn Farm Holiday Open House - FREE!
Sunday, November 13th - 12noon-4pm
We'll supply you with more details as time goes on, but we'd love you to pencil it in on your calendar. We'd like you to be our guest that day. Come in for some food & fun, a first look at our holiday merchandise & decor, drawings, giveaways, and more!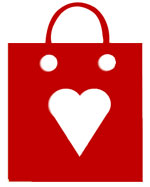 RED BAG UPDATE!
Did you know there are two RED BAG SATURDAYS left in 2016? Red Bag Days happen on the last Saturday of a month containing FIVE Saturdays. While it typically happens four times annually, you get a bonus this year since December has five Saturdays! Watch your email for our reminders, as we've moved the fourth Red Bag Day from October to November 26th, to provide you with some great holiday shopping.
Happy Cooking!
Kathy Magaluk and all of us at Acorn Farm