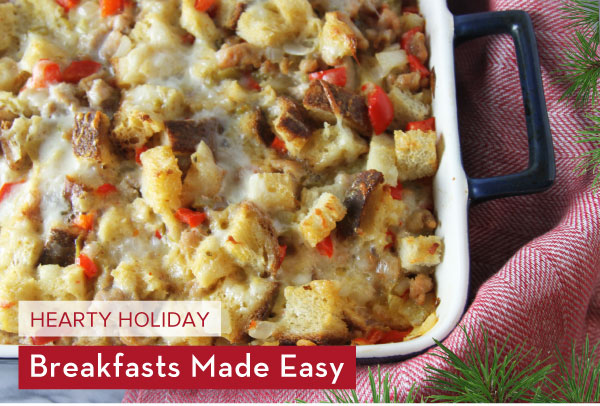 With relaxed work schedules, or guests in the house, the morning hours around the breakfast table with family and friends are some of our favorite holiday times. IN THIS ISSUE, we have three hearty breakfast recipes for your morning menus each with several do-ahead steps.


WE'RE READY to help you conclude your holiday shopping whether you're just starting, or filling in some holes with a few stocking stuffers. We like to think of ourselves as a one-stop shopping spot -- we're certain to have something for everyone on your list!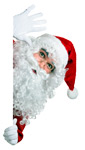 We're so pleased to see you've all been busy signing up for classes on our new website! Three of the classes have already filled, and many of them are well on their way. Our theme for the 1st quarter cooking classes is FEASTING WITH FRIENDS. We've got some fabulous home cooks in our Acorn Farm circle, and many of them have signature dishes or special comfort foods that they love to serve to their family and friends. We've asked a few of them to share their dishes with us. We've also asked Chef Steven and Chef Brigitte to give us their take on comfort food and home cooking. The results will be delicious!
TA-DA! OUR NEW WEBSITE
Since we have a wonderful, new website, you can always find the times, dates, and details of everything happening at Acorn Farm. We hope you've taken the opportunity to visit our new site at
www.acornfarmmi.com.
You'll find all of the classes for the first quarter of 2017 and you can
SIGN UP ONLINE!


When you browse the classes, please take a few minutes to explore the rest of the website. We've started a BLOG, Milford Musings, that you'll find under Farm Life. We'll be posting regularly and hoping to hear from you in the comments section. If you're looking for help finding a special gift for someone, take a look at our Gathered Goods page, highlighting our curated collection of favorites.

Tonight we're hosting a free demo and we'd love to see you there! Read on . . .
LET'S GET THIS PARTY STARTED! - FREE
Thursday, December 15th, 6-8 pm

Our favorite Chef, Steven Grostick, will be showing us how to make a beautiful appetizer table that looks like a million bucks without spending a million bucks (or a million hours.) He'll feature some easy-to-put-together finger-foods made with some of the products we carry, and show you how to supplement them with favorites from the deli and produce sections of your grocer to make a dazzling spread for your guests. Of course, you'll be tasting it all, and bringing home some recipes. Enjoy a leisurely time in the store, and taste a Christmas cocktail or a sip of wine.

Here's the menu for the evening:
Peppermintini Winter Cocktail
Herbed Lemon Risotto with Prosciutto Ham & Fresh Winter Truffles
Spiced Nuts
Sweet Potato Crostini with Goat Cheese, Grapes & Pepper Jelly
Roast Chicken & Black Beans in Phyllo Cups with Corn Relish
Roast Pork Tenderloin Crostini with Farmhouse Chutney
Cranberry & White Chocolate Farmhouse Oatmeal Skillet cookie with Dark Chocolate Sea Salt Caramel & Whipped Cream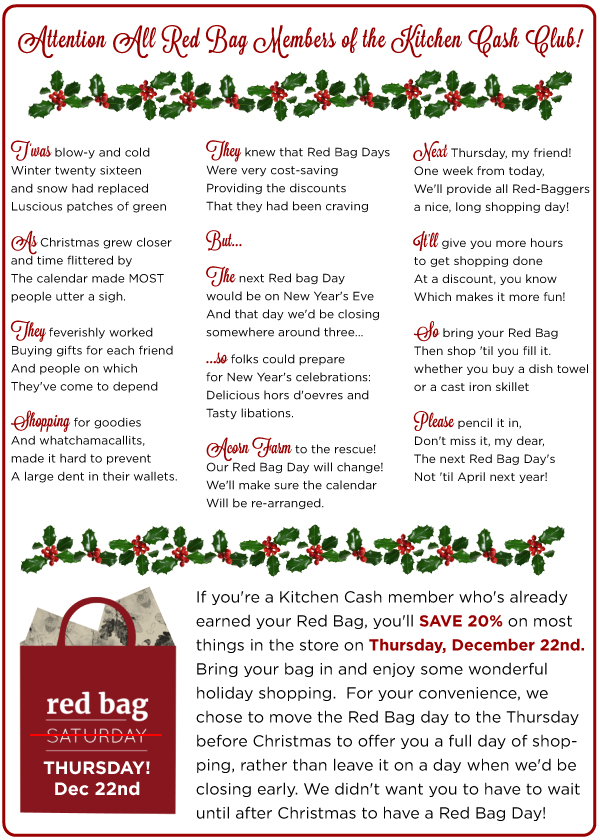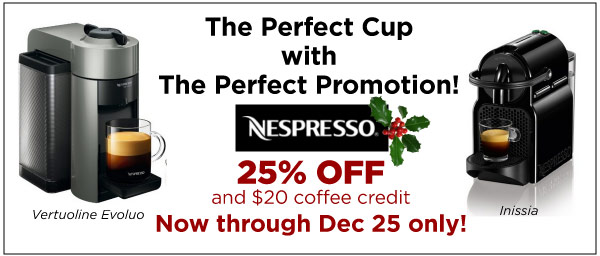 Happy Cooking!
Kathy Magaluk and all of us at Acorn Farm