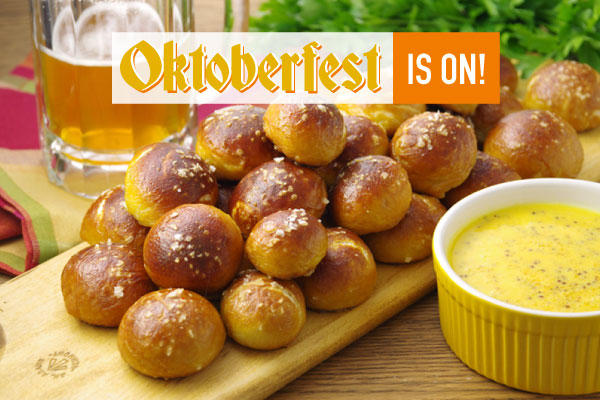 Oktoberfest is on! Everyone can join in on this famous German celebration with a feast of their own that celebrates the harvest and all things autumn!


IN THIS ISSUE, you'll be inspired by some traditional, hearty German fare. These dishes just happen to be great for tailgating and game time noshing, too!
Prost!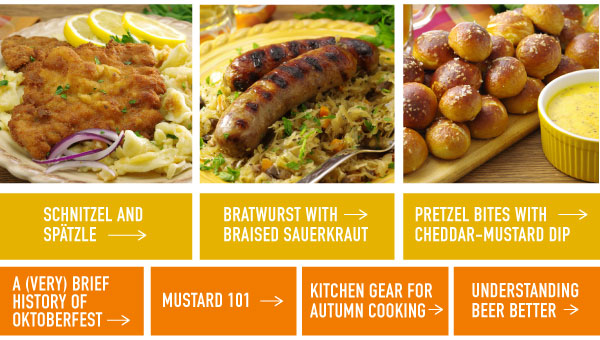 HAPPY OCTOBER!

The cooler temperatures are painting the leaves with autumn colors and those crisp fall mornings are spectacular! October is a month filled with fun traditions, and one of Milford's favorites is

LADIES' NIGHT OUT

. It happens

TONIGHT from 5 to 9pm

. We hope you'll grab a friend and come on down. Stores in the Village will provide either a taste of something delicious, a fun drink, or specials in the store. It's always a fun night out with friends!

Between now and the end of the year, we've got some great events for you here at Acorn Farm, and all but one require no registration and they're

FREE!

Take a look below!

Ladies' Night Out --

FREE!

It only happens twice a year, but it's a lot of fun! Gather a group of ladies and come downtown to shop in Milford! We'll be ladling out some delicious samples that night in the store!

Le Creuset Petit Dejeuner -

FREE! No Registration Required!

Thursday, October 20th - 12noon - 2 pm with Trish Ranallo of Le Creuset

Sometimes, it can be difficult to get into Trish's classes, so we're offering this great, FREE, lunch & learn demo while we've got her in town. Petit Dejeuner means 'little breakfast' and we'll be showing some wonderful brunch ideas prepared in Le Creuset's fabulous French cookware. We're still putting together the details but we'd like it to be a fun afternoon with door prizes, recipe giveaways, and more -- maybe even a 'secret sale' that we normally don't offer on some Le Creuset pieces.

Be Sharp - A Hands-On Knife Class - $25 -

Two Spots Left!

Saturday, October 22nd -- 9-11 am with Ed Bartush of Wusthof

If you spend much time in the kitchen, why not improve your skills? Learn the proper way to hold, use, store and care for your knives. In this hands-on class, you'll learn the do's and don'ts of life with a knife. Each participant will have their own workstation as you slice, chop, and peel your way through class under Ed's expert tutelage. Normally, this class is $40 and we send you home with a bench scraper. Instead, we thought we'd knock the price down this time in order to leave a little money in your pocket so you can consider treating yourself to some Wusthof knives. They've got a wealth of great specials for you to take advantage of.

Stay Sharp - A Knife Sharpening Event -

FREE! No Registration Required!




Saturday, October 22nd

Once or twice a year, Ed Bartush graciously joins us to sharpen your knives for free! Bring your knives -- any brand, no serrated, please. In keeping with our knife-day tradition, we'll also have a donation jar for Community Sharing. Our customers are a generous lot and each year, we've been able to help Community Sharing because of customers like you!
A Yuletide Tapestry - Our Annual Holiday Open House -

FREE!
Sunday, November 13th - 12noon-4pm
We'll supply you with more details as time goes on, but we'd love you to pencil it in on your calendar. We'd like you to be our guest that day. Come in for some food & fun, a first look at our holiday merchandise & decor, drawings, giveaways, and more!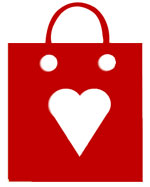 RED BAG UPDATE!
Did you know there are two RED BAG SATURDAYS left in 2016? Red Bag Days happen on the last Saturday of a month containing FIVE Saturdays. While it typically happens four times annually, you get a bonus this year since December has five Saturdays! Watch your email for our reminders, as we've moved the fourth Red Bag Day from October to November 26th, to provide you with some great holiday shopping.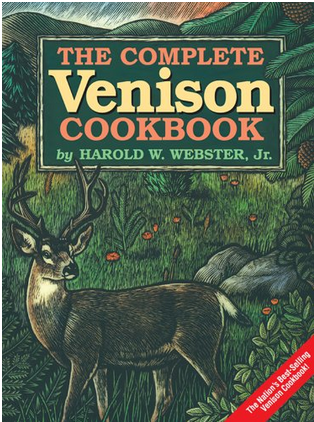 Since deer-hunting season is just around the corner; we've got some things in the store to help you after your successful hunt. One is the VENISON BIBLE, including everything you need to know about cooking venison. The other is the KITCHENAID MEAT GRINDER ATTACHMENT, perfect for preparing venison sausage. If you're a hunter, or are on the receiving end of some great venison, you might want to take a look.

Another thing we'd like to bring to your attention is the great special from Swiss Diamond. With every $150 Swiss Diamond Purchase, you'll receive a FREE 7" fry pan. The staff at Acorn Farm all agree that Swiss Diamond produces the BEST NONSTICK COOKWARE any of us have used. It's durable, reliable, and can be used on the stovetop or in the oven.
Happy Cooking!
Kathy Magaluk and all of us at Acorn Farm